IE at Vind 2022
It is with great pleasure that we can announce that Intelligent Employment will be attending VIND 2022 on the 30th of November 2022 at the Münchenbryggeriet in Stockholm. 
Read more

: IE at Vind 2022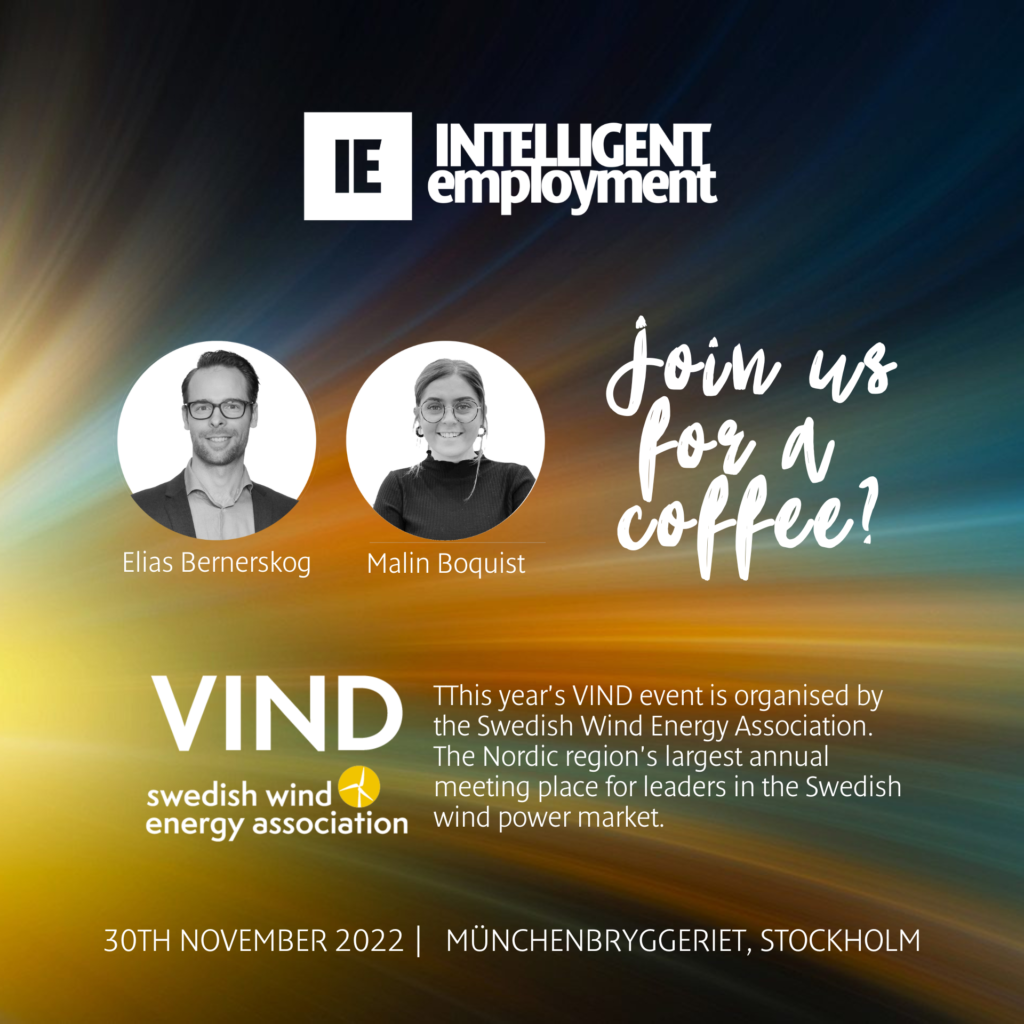 Hosted by Svensk Vindenergi, this is the Nordic region's largest annual meeting place for leaders in the Swedish wind power market.
We are looking forward to connecting and networking with our colleagues within Wind Energy. In a candidate-driven market, we're eager to discuss the current recruitment landscape, the challenges we face within the industry, and the best ways to attract talent. ⭐️
If you would like to book a confidential meeting to discuss recruitment or any hiring needs, please reach out to Elias Berneskog or Malin Boquist. 🤝
We look forward to seeing you there!
For more information on the event https://bit.ly/3DPK8ch