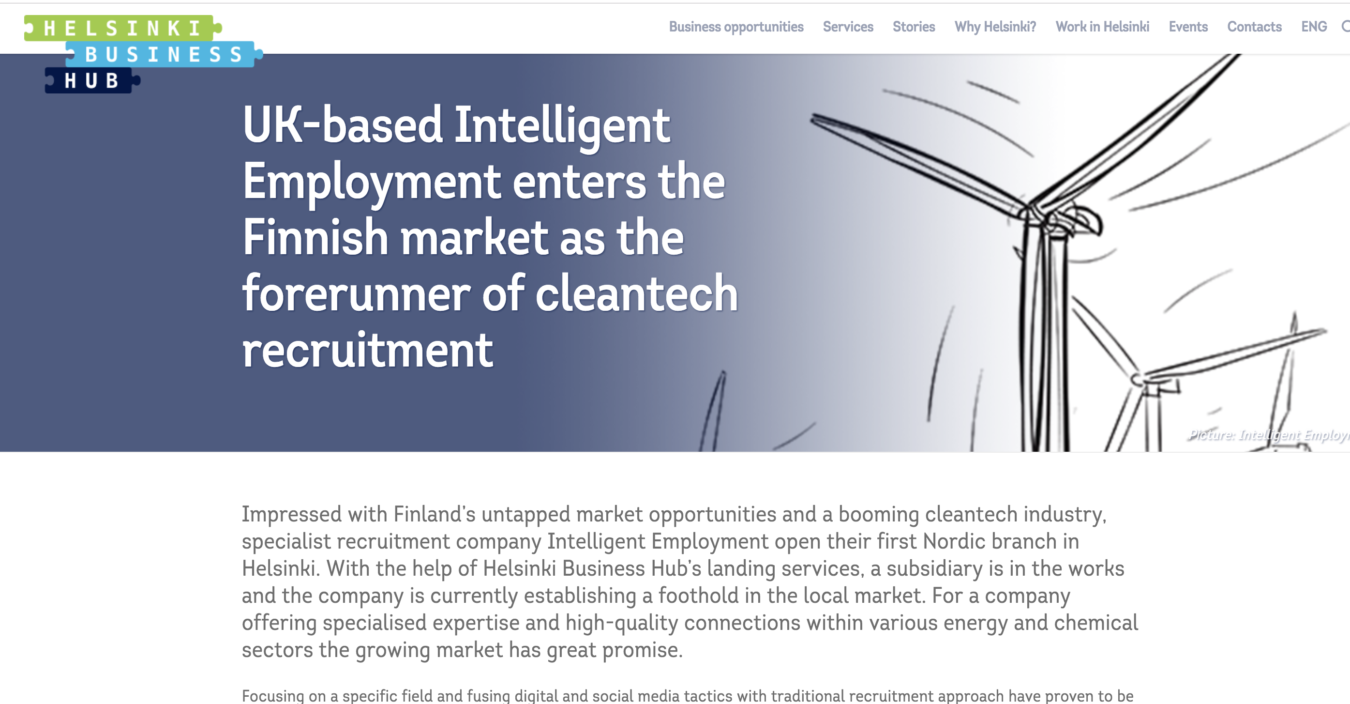 Featured Article in Helsinki Business Hub
We are pleased to be the subject of a featured article released by the Helsinki Business Hub. A platform aimed at showcasing businesses within Helsinki and accelerating business growth in the area.
The article titled, "UK-based Intelligent Employment enters the Finnish market as the forerunner of cleantech recruitment" discuss our impact on the region as the only Cleantech recruitment agency within the region.
You can take a look at the article here: http://bit.ly/2CDCoKR