Recruiter Top Tips for Video Conferencing
During the current coronavirus pandemic, many organisations (including my own) are becoming reliant on video conferencing to maintain a normal working environment.
In a normal climate, using remote working tools allows for less travel time and increased productivity. Though, as we all adapt to our 'new normal', video conferencing not only suffices the above but also allows us to feel connected while we are isolated.
As a recruiter, video conference calls are an essential component of my business. I speak to candidates and clients daily from across the globe. Before I worked in recruitment, I was only familiar with a family facetime, so these were a foreign concept to me. Though now, as a well versed professional, I can tell you there's more than just coordinating a time difference to think about in order to make these videos effective.

Before I do get into the 'nitty-gritty' of the article, I would like to say that I hope you are all safe and well. If you are conducting or participating in video conferences or interviews via video, I hope this can provide you with some much-needed support and information for you to execute these successfully.

Now, let's look at my Top Tips for Video Conferencing. These can be used while working from home and once we are all back in the office.

Make sure everything is in working order
Before you start your video conference, the first step is to make sure everything is in working order. One of the most important aspects of your video call is to have a fast and stable internet connection. You can maximise this by using a LAN or Ethernet cable, alternatively, you can maximise your wireless connection at home by turning off other devices.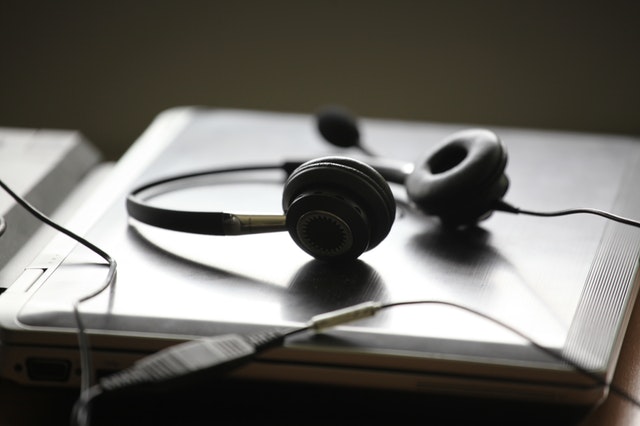 Make sure your speaker, microphone and camera are all in working order. After all, without these, you will not be able to participate effectively. You can check all of these by getting each participant (including yourself) to run a test call 10 minutes before the scheduled call time.
This will (hopefully!) mean everyone is on time and minimise any delays with starting your call. While on your test call, be mindful that your camera position is appropriate, ensure to reposition if needed. Try, where you can, to look at the camera and not the screen while delivering what you need to on the call.

Select the right software
There are plenty of video conference applications available on the market: some of which allow you to try before you buy, others providing certain plans for free. I'd advise shopping around at first, trialling different software dependant on your companies need. Note down what you need from that software, for example hosting up to 10 participants or being able to record the meeting for future reference, and find the perfect fit for your video conferencing needs.
Once you've found a compatible application, make sure everyone can access it easily and that they are aware of how to use all of the relevant features. Keeping the software up to date will make the conferencing process smooth sailing.
I will be publishing another article with my preferred technology and software for video conferencing and video interviews.
Location, Location, Location
While in the office, an obvious location for a video conference maybe a meeting room or board room I.E anywhere away from noise and distraction, with a plain and professional background. At home, you can also find a location that fits these criteria. Make sure whichever location you choose has:
Good lighting
Minimal echo
Minimal distraction and noise
A relatively plain background
You want to make sure that not only the space behind you is clean and free from clutter but that the space in front of you is too. If you've been working from your 'at home office' (makeshift or otherwise), you may find coffee cups or paperwork have built up around you – get rid of these before your call. This will help minimise any rustling as you move things around or, in the worst-case scenario where your camera may fall, the embarrassment of a messy workspace.
Dress the part
While we work from home, it may be tempting to wear sweatpants and a jumper 90% of the time. For your video conference, you're representing your company so, dress as you would in the office. Stray away from anything too bright or vibrant, keep it to business dress.
Wear something smart, like a shirt. It may also be tempting to keep your sweatpants on, though you never know when you may have to get up or your camera may fall, so I'll leave that judgement call up to you! 😉
Clarify the Agenda
Like any other face-to-face meeting, it is important that the agenda is clear to everyone. Think about why the meeting is happening, what will be covered and how everyone will be expected to participate. If you are hosting, communicate this via email to everyone. Give them enough time to gather what they need, request and include any resources they made need to print, prepare or analyse prior to the meeting. If you are invited to a meeting, make sure you are aware of the agenda and come prepared.
Preparation
Hopefully, you would have received or created a clear agenda for you call. Make sure you have everything you need prepared. This could include:
A Pen
A Notebook
Any other printed or prepared resources
A glass of water (or for those AM meetings, Coffee) within arm's reach, in case you need it
Sometimes, conversations can digress, try to lead the way and stick to the agenda. A great way to help you do this is to place post-it notes around your screen with key points you would like to make or topics you need to discuss. Prepare these beforehand so that you can then use these as reference points throughout the call to stay on track and relay any information you need to without getting too caught up in copious amounts of notes.
The Mute Button 
Dependent on the group size, you may find some challenges in regards to multiple people speaking at once or conversations overlapping. Where you can try to stay patient and refrain from speaking while other participants are talking, let the host or speaker guide you when it is time for your input. The host may find it useful to ask everyone to mute their microphones while they are not speaking to minimise distractions. Certain video conferencing software allows participants to type in a chat room during the conference. The host may find they could utilise this too. When asking a question or discussing topics, participants could type in this chat room to signify a point they would like to make, allowing the host to unmute them in an orderly way.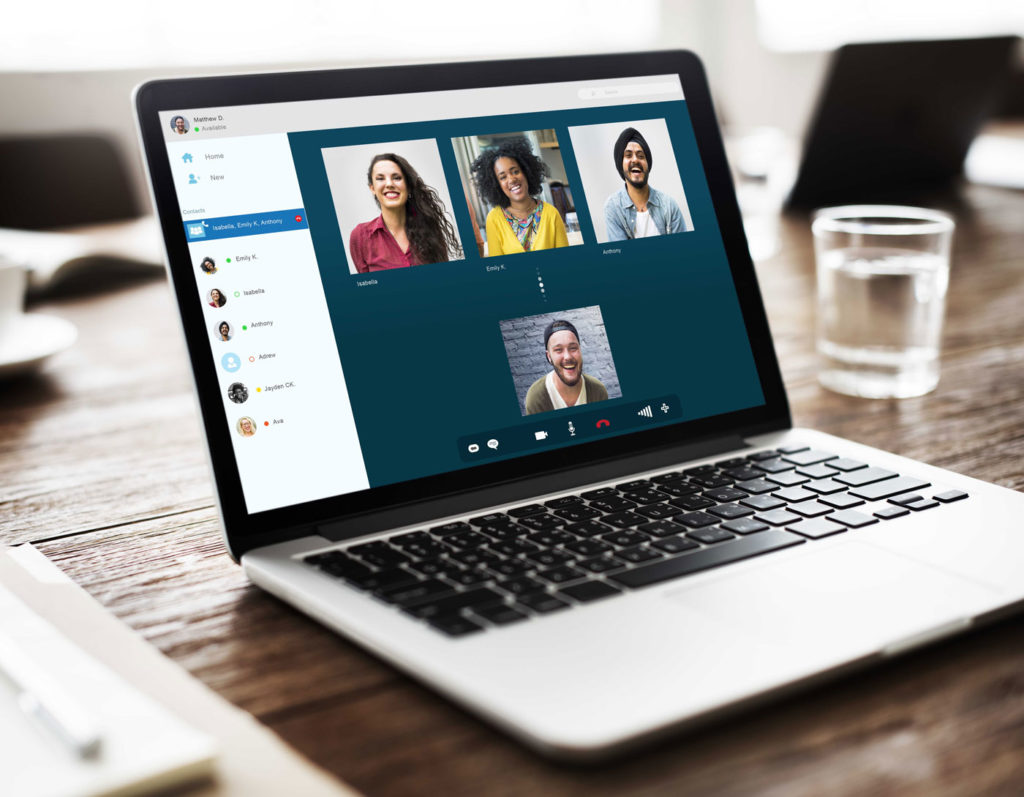 While you're 'muted' stay engaged with the other participants, actively listen and nod where appropriate. Stay focused on the call. Keep your phone on silent and away from you, and any other applications or emails on your laptop closed. It will be easy to see if you are not fully engaged with the call. Give the engagement and respect you would expect back in order to increase the chances of everyone staying 100% present.
These are vital points, from my experience, that can ensure a successful, engaged and orderly video conference call. With a lot of companies now utilising this tool, we must all be prepared for these types of meetings. Try these in your next video conference call, let me know how you find them. If there are any do's and don'ts that you find helpful within your organisation please do share them below this article.

Here's to working together in a time of crisis and finding ways to make our work from home lives just as successful as those in office. Stay safe everyone.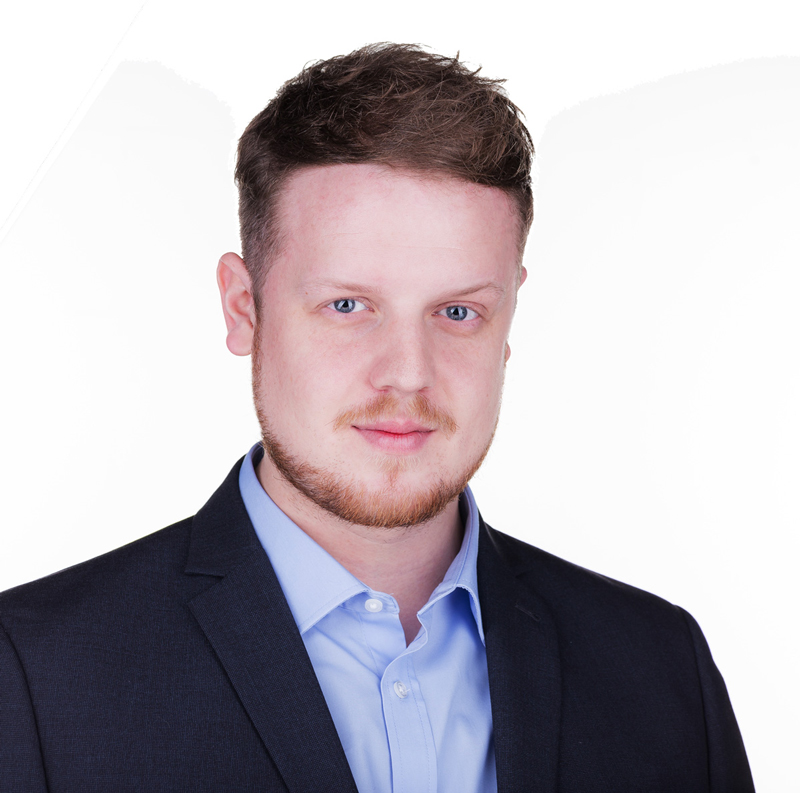 Written by Lewis Williams. Lewis is the Head of Chemicals and is well experienced in hosting and attending online meetings.
Follow him on Linkedin.