Press Release: Wind Finland 2021
We are excited to announce that Intelligent Employment will participate in the annual Wind Finland 2021 event, which will take place on the 8th of December 2021, in Musiikkitalo, Helsinki.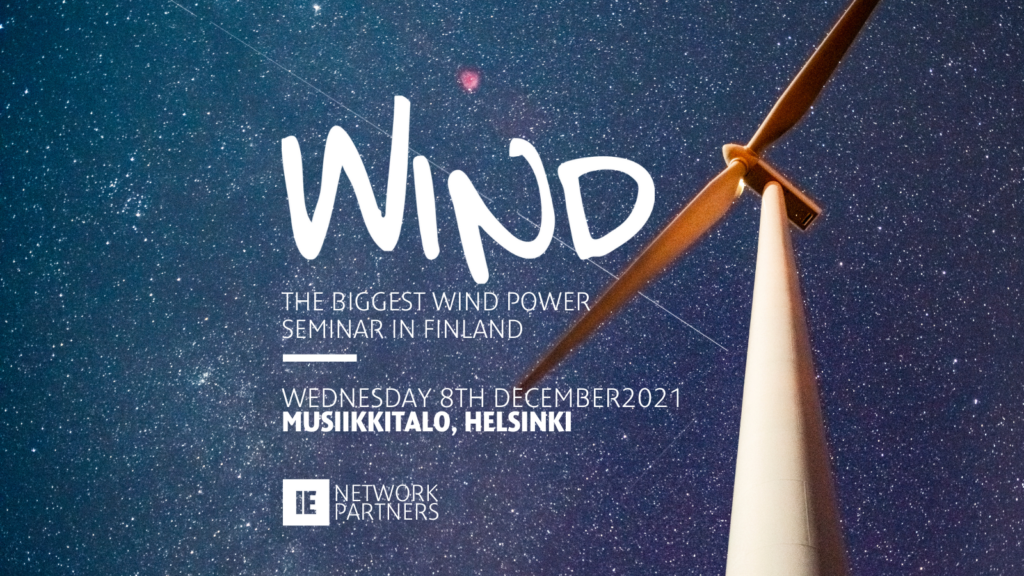 Wind Finland 2021 is the biggest wind power seminar in Finland that gathers over 200 participants from at least 10 different countries to network and learn from the latest news in the wind industry. The event also represents more than 12 nationalities and includes over 90 companies to network alongside.
IE has vast experience in the wind industry and we have the privilege to work alongside some of the most innovative start-ups and innovators, as well as the most recognized players in this industry. In fact, IE is the only recruitment agency in Finland focused on sustainability sectors and the first recruitment agency to become a member of the Finnish Wind Power Association. 
"Last year, the event was organized virtually and it was a great success. Luckily things have changed, and we are so excited to attend this year's event and meet other participants" said Simon Evans Jones, Director of IE Nordics. 
Find out more about Wind Finland 2021 and its amazing speakers: https://www.windfinland.fi 
Written by Kristiina Röös
If you have any interesting new stories, please feel free to reach kristiina@intelligentemployment.com