Preparing for your Psychometric Assessment
Whether you've been asked to complete a psychometric assessment as part of a job application, or for your professional development at work, the key to success is preparation.
Practice improves performance: ability tests
Putting time into practising the kinds of questions you may face in ability tests is the best way of maximising your performance and boosting your confidence.Try developing your reasoning skills via online practice tests. You could also work through relevant mathematics or language quizzes to improve your speed and accuracy for numerical and verbal reasoning tests, or try completing logic puzzles to improve your logical reasoning ability.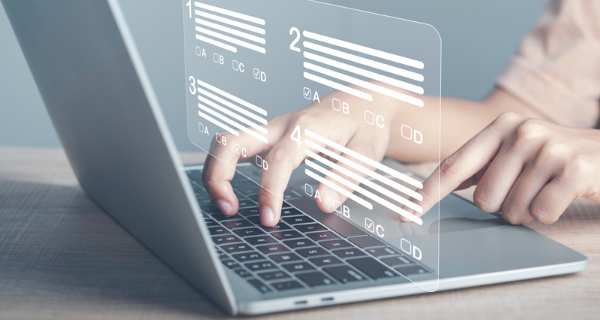 Keeping distractions at bay
The most important thing you need to keep in mind when completing an online assessment at home or in the office is to not be distracted or disturbed. You should take the assessment in a quiet place where you won't be distracted by noise or interruptions. Distractions can directly affect your score.
Managing test anxiety
It is normal to feel some anxiety before and/or during the interview process when applying for a job. It is important to be relaxed when completing the assessment, even though a little anxiety can help you approach it at a good pace.
Getting a good night's rest and eating a good breakfast can make a big difference in your performance. Be sure to leave yourself plenty of time before your assessment begins so that you can approach it relaxed and focused. Avoid rushing around before the assessment.
Equipment check
Check your computer and internet connection before starting the assessment. Assessments do not depend on your connection speed, so a slow connection will not affect the results. You may want to test your Internet connection before you begin to ensure it meets the minimum requirements.
Also, make sure you have paper, a pen or pencil and a calculator to hand as you may want to write down notes or make calculations as you're working through the various questions.
Final practice
You can complete a few final practice questions before you start the real assessment when you login to the assessment system. This will help you familiarise yourself with the assessment system's look, feel, and functionality.