IE's Highlights of 2021
A lot has happened over the last 12 months. Another year of conquered obstacles, accomplished goals, and, overall, growth. As an employer, our most significant strength was adapting to the changing employment landscape. Despite how challenging things were, at IE, we experienced our biggest year of growth as an organization.
In this blog post, we would like to share some highlights that made this year special for Intelligent Employment.
1. NEW EMPLOYEES
At the beginning of this year, there were only two employees in IE's Helsinki office. As our operations grew through new customership, we soon found ourselves with two more Headhunters, a Customer Success Manager and Social Media Marketing Manager joining our team of creative individuals.
Growing from two to six employees during a year of uncertainties is a huge accomplishment for an organization like ours. As an employer, we adapted to the changing employment landscape and hired ambitious and like-minded people, which created a great dynamic at our workplace. As stated by many of our employees: "It feels like we've known each other for years".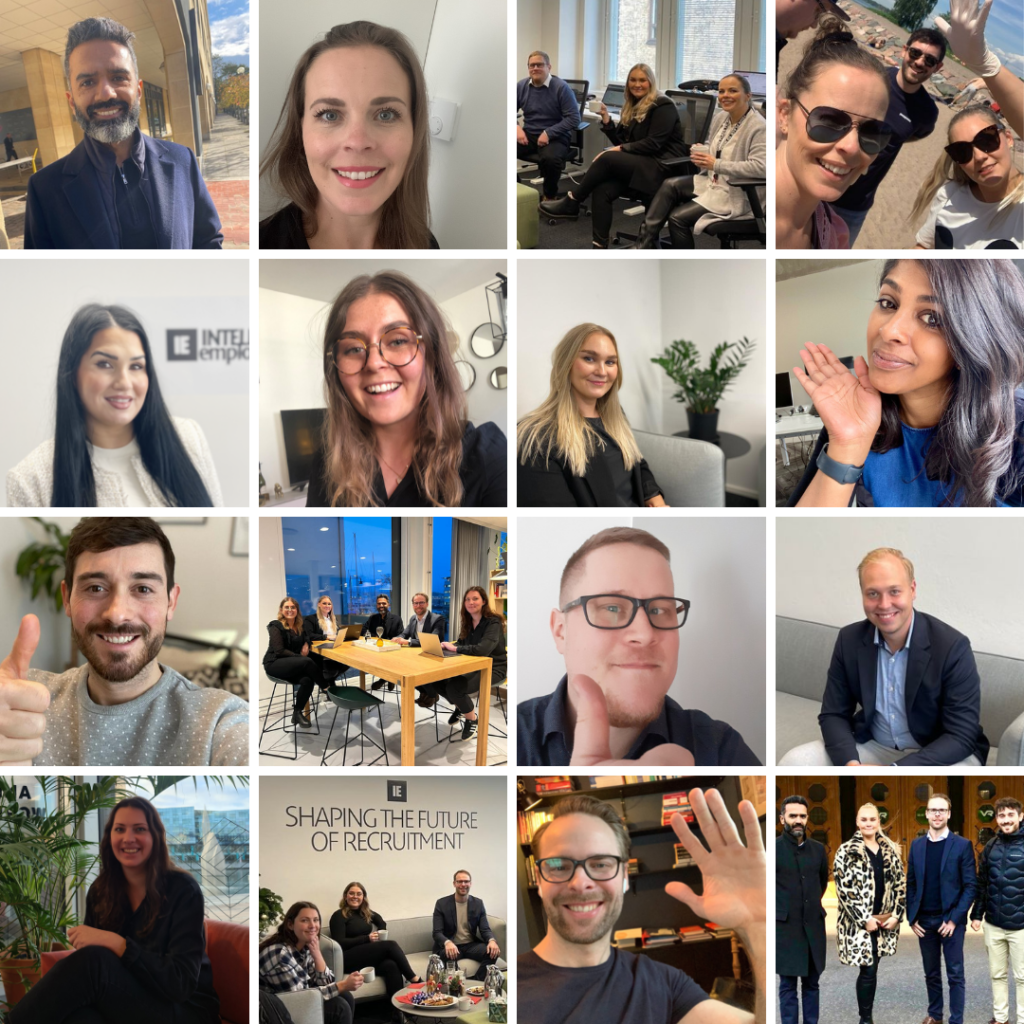 2. NEW OFFICE IN SWEDEN
We also did our first expansion in the Nordics by opening an official trade business and IE's office in Gothenburg, Sweden. The year 2021 started with one employee running the IE's Swedish branch. Fast forward to this moment, the IE's Swedish team now includes two more employees and a third one starting soon in 2022.
This is just the beginning of the IE's Swedish branch. As the labor market is becoming more candidate-driven, we are constantly looking for recruitment professionals to join our team and help future technology companies find the right talent.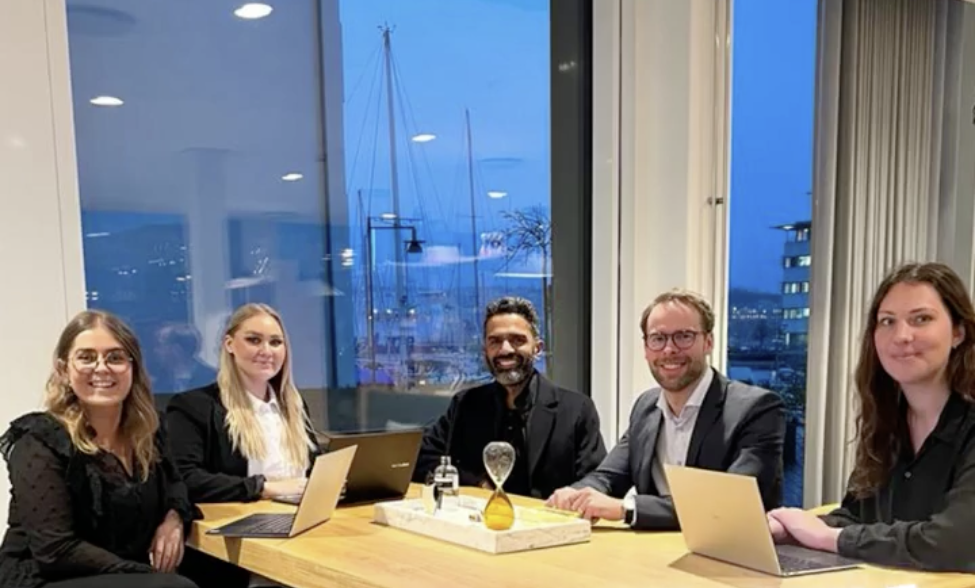 3. ENHANCING EMPLOYEES' DEVELOPMENT
With more employees comes more responsibility (as it always should be). As an employer, we apply our company values – CARE, TRUST and DARE – to every aspect of IE's business, especially our employees. We care for our employees' well-being, work-life balance, and professional development.
Moreover, this year, we have addressed the main motivators for candidate employment, including security and satisfaction at the workplace. At IE, we find it crucial to provide our ambitious employees with the opportunity for flexible working hours, remote work, weekly feedback sessions, and team bond activities to maintain their happiness at work. We have also invested in technology and software tools to support learning development and enable the greatest success at work for our employees.
4. SUPPORTING GOOD CAUSES
IE was created based on our values "CARE, TRUST and DARE", which applies to everything we do as a company. Helping others in need and contributing to the community in a sustainable manner has been significant parts of our operations. Here are some of the good causes IE supported this year.
Collaboration with Siisti Biitsi
IE Finland's team celebrated World Environment Day On the 4th of June 2021 by heading to Hietaranta Beach, one of the largest beaches in Helsinki, to help clean it up. The activity was implemented together with our partners Clean Beach (Siisti Biitsi) – a beach clean-up and litter collection program organized by the Keep the Archipelago Tidy Association.
Charity to Hope Ry
IE participated in the charity organized in collaboration with Spaces Bulevardi and Hope Ry to support those in need by providing hygiene and toiletry products. Hope Ry delivers goods for disadvantaged families and those that have overcome the crisis.
Charity to Renewable World
Sustainability is always a good option. Instead of using traditional paper Christmas cards, we decided to use a more environmentally friendly approach and send e-cards to our customers and stakeholders. The selected option supports the work of Renewable World, a charity that provides support in rural areas worldwide to store electricity through renewable energy.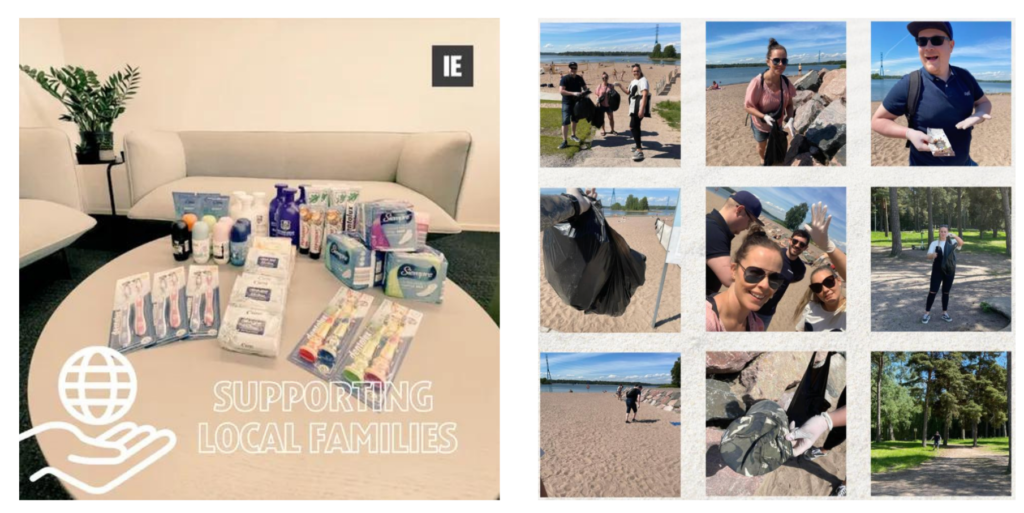 5. LIVE EVENTS AND TEAM GATHERINGS
After spending over a year in a virtual environment and countless Teams meetings with our team members, candidates, and clients, it felt amazing to meet and network in person (while respecting the regulations, of course).
Out of all months, December was particularly eventful for two main reasons. First, our Finnish team finally had an opportunity to meet other IE team members from the UK and Sweden offices. Our teams had a lovely time filled with workshops, team bonding activities at the Prison Island and a Pre-Christmas get-together in the heart of Helsinki.
From the business side, we had the privilege of representing IE as a Networking Partner at Wind Finland 2021, the biggest wind power seminar in Finland that gathered over 300 visitors from 10 different countries to network and learn the latest trends and challenges in the wind industry. Read more about the key takeaways from this year's event.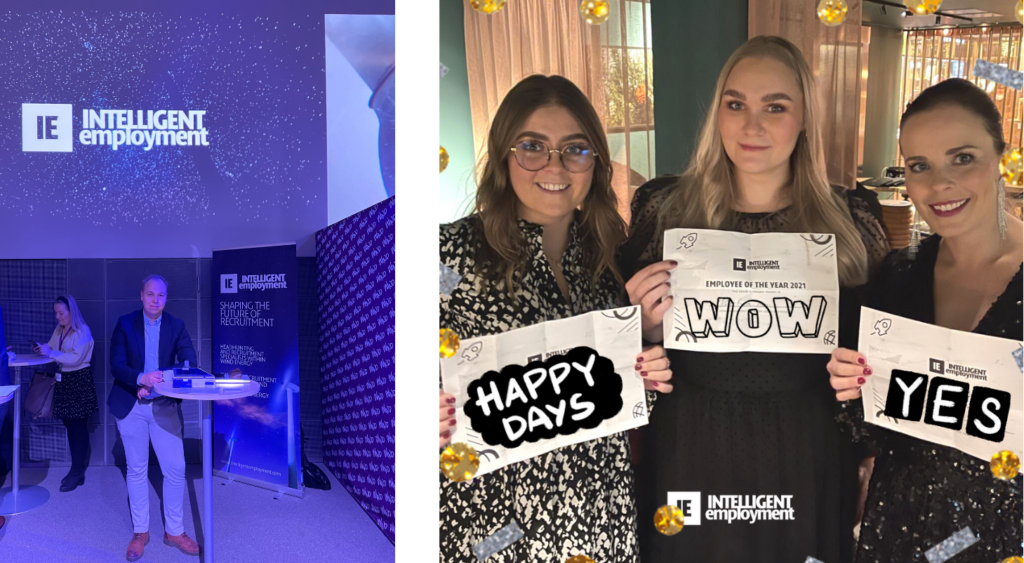 What are IE's predictions for 2022? Well, we will see growth in Finland, Sweden, and the UK and the increase in our client base and the future tech segments in which we are active.