Five Key Takeaways from Wind Finland 2021
Wind Finland is Finland's biggest wind power seminar, organized on the 8th of December 2021 in Musiikkitalo, Helsinki. This year, the event was more prominent than ever: 300 guests, 11 countries, 150 companies and 16 partners attended the event last week to network and learn about the latest insights and challenges in the wind industry.
AT IE, we had the privilege of participating in the long-awaited live event as Networking Partners and being a part of many insightful discussions about the wind industry's future. Here are our five key takeaways from Wind Finland 2021.
1. WIND IS A KEY DRIVER FOR DECARBONIZATION
As the  wind industry is growing rapidly in Finland, wind power has a strong impact on decarbonizing the country's society in the coming decades. Jan Hagen, from Vestas, opened the event by stating that wind has a great potential to decarbonize Europe.  
Currently, there is a gap of 105 GW wind capacity that needs to be fulfilled by 2030 to meet the EU's 65% renewable energy target (300GW), out of which 55GW was done offshore and 141 GW onshore. 
Increasing deployment of renewable energy was considered one of the key solutions to decarbonize Europe and Finland. Enabling electrification of other sectors and pioneering new solutions to implement indirect electrification were seen as more technology-based solutions.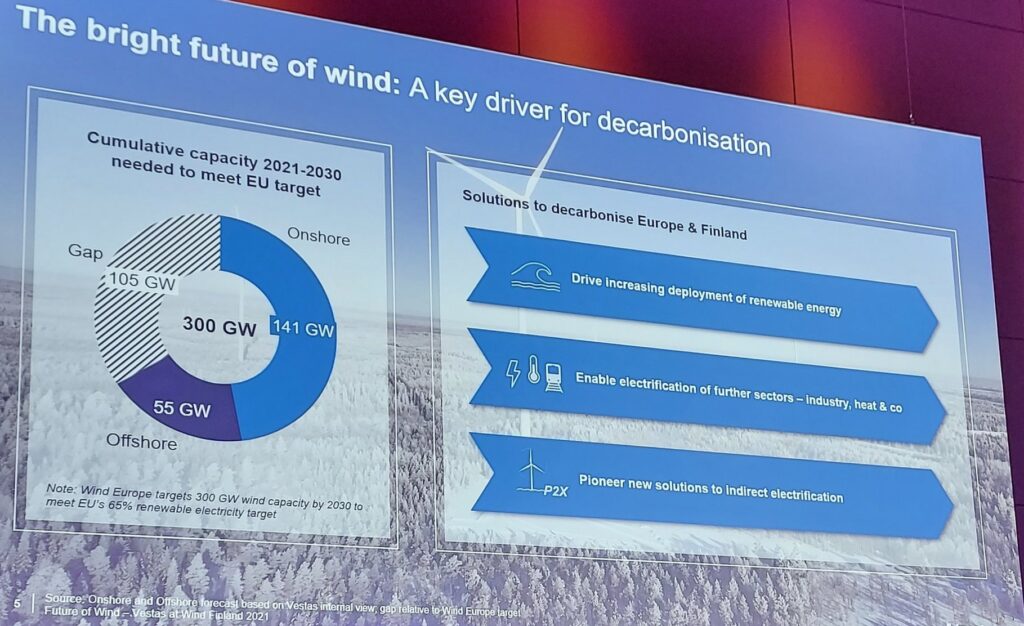 2. WIND POWER IS BECOMING A MAINSTREAM LEAST-COST ENERGY ALTERNATIVE
Wind power is becoming a mainstream least-cost energy option in Finland and Europe to decarbonize societies. The technology is developing fast, which means a larger scale and fewer costs for the industry.  According to Peter Lund, from Aalto University, solar and wind power will race ahead, raising the share of renewables in total generation from 29% in 2020 to nearly 90% in 2050, while being complemented by nuclear and hydrogen.
Kjeller Vindteknikk also presented their new wind atlas innovation, which according to the company's predictions, saves high costs in wind power project development with the best accuracy and large and reliable pipelines.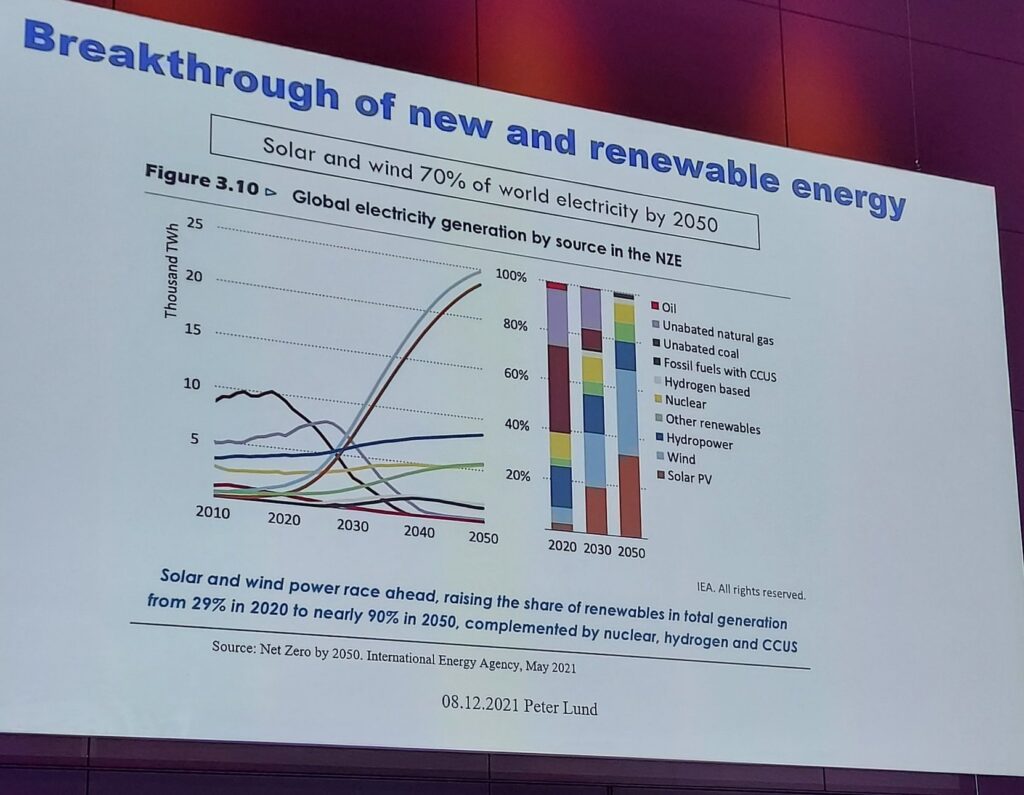 3. FINLAND IS AN IDEAL PLACE FOR WIND POWER AND RENEWABLES
Hydrogen economy was one of the significant topic discussions at Wind Finland 2021. According to ARFY's ongoing study, the realization of the hydrogen economy will definitely take place soon, and Finland has great potential for hydrogen and potential fuels.
Finland is also known for its clean electricity system, BIO-CO2 availability, sector coupling opportunities, and affordable wind power. According to Ren-Gas Oy, those factors make the country a great place to begin implementing the company's goal to decarbonize transportation through 500 GWh of clean wind-based energy until 2026.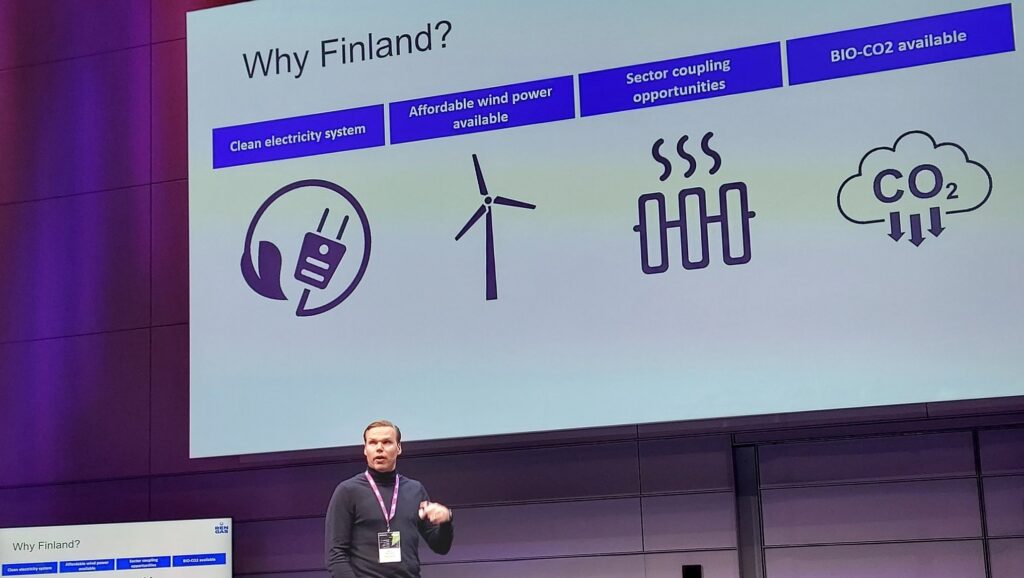 4. TECHNOLOGICAL CHANGES IN WIND POWER AND ENERGY SYSTEMS
Last summer, VN TEAS released a study that focused on finding ways to advance wind power construction in Finland. The study recommendations revealed that the permitting procedures need better consider the rapid development of wind power technology. 
Emerging innovations, such as market design, business model, system operation, and enabling technologies, are crucial for integrating solar and wind power. Meaning that, if implemented correctly, the energy system typology can be integrated from a fuel-based centralized system to weather dependent, material-intensive, and data-centric distributed energy system.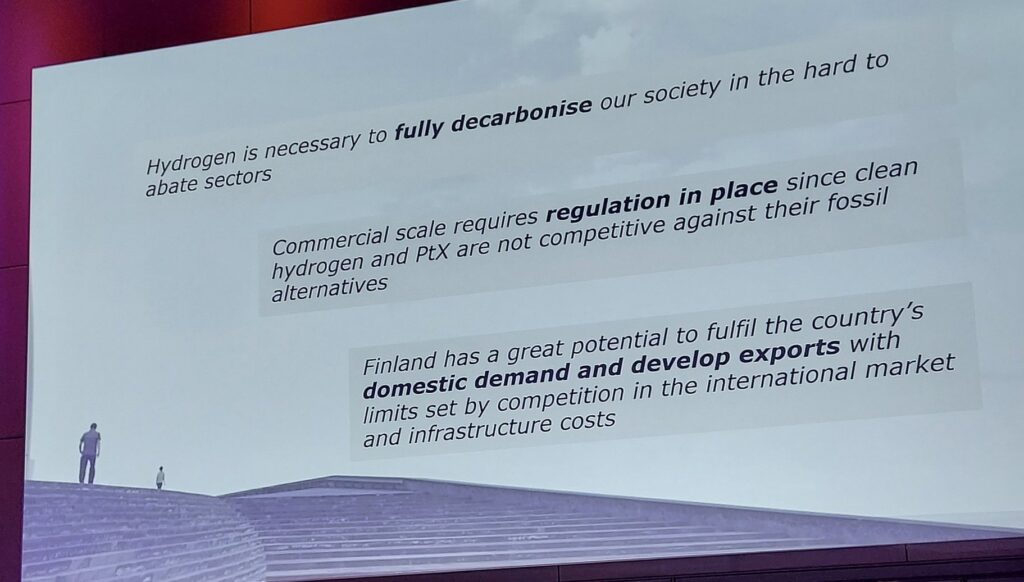 5. MORE TALENT NEEDED IN THE WIND POWER INDUSTRY
Wind Power is rapidly growing in Finland, but there is a lack of skilled professionals. Finland needs to create more wind power education to help fill the talent gap. The country has a promising future in the wind and renewable energy industries, which is why it is vital to provide future candidates with the necessary skillset and knowledge about these sectors.
For more information about Wind Finland 2021: https://www.windfinland.fi/wind-finland-2021