Recruiting In 2022? Here's What You Need To Know!
In the wake of the pandemic, confidence is being restored in the financial markets, and as we look to rebuild, we are beginning to tentatively step into the candidate market once more. However, we are now waking up to a vastly different looking market than in the past decade. The pandemic has fundamentally changed the way we work, the way we hire, the skills we need to master, and the motivations and expectations of employees and job seekers. With so many unknowns, we sat down with Simon Evans-Jones, Director of Nordics (Intelligent Employment), to better understand what to expect over the coming year.
WORKPLACES ARE BEING REINVENTED
The pandemic has changed the way that we work forever. With so many of us having no option other than to work from home, now that offices are re-opening, it has made us re-evaluate what is best for employers and their employees. For many years we have been under the assumption that working from the office is best practice, however, what we have now learned is that it is possible and, in some cases, more effective to work remotely. This has led to remote hiring, increasing employers' reach to talent pools allowing employers to build stronger workforces. This breakthrough has also made Employers reconsider their need for large workspaces, and instead, many have swapped the large office for multiple small satellite hybrid workspaces.
With digitalization only increasing, for those who have also mastered the art of video conferencing, communication and collaboration are at an all-time high despite working in various locations. However, with businesses expecting employees to be online and managed by numbers, we expect the employer-employee relationship to be put under significant pressure. We are already seeing an impact on employee well-being due to digitalization, so humanizing these processes as much as possible will be essential in ensuring a happy and productive workforce long-term.
CANDIDATE DRIVEN MARKET
For the first time in a long time, employees are in the driving seat. Employers would be naive to think that employees are willing to bend over backwards to secure or keep a job. It is quite the opposite. A candidate-driven market is the result of a supply and demand issue. In this case, there is an over-supply of vacancies. We are seeing a significant increase in the number of vacancies flooding the job boards creating a 'war for talent.' The result of this is that there are not enough job seekers to fill the over-supply. This allows job seekers to bide their time and wait for an opportunity that really fits their requirements, interests, and motivations. This also creates a problem with employee retention. With so many opportunities available, if an employee is not 100% happy, they will likely have their head turned.
Employers will have to work extremely hard to examine their existing hiring processes, culture, work environment, and brand to increase candidate and employee engagement and stay ahead of their competition. If salary is your only USP, then you are already on a slippery slope to hiring and retention hell!
"If salary is your only USP, then you are already on a slippery slope to hiring and retention hell!"

Simon Evans-Jones
THE WAY THAT WE HIRE IS EVOLVING
The traditional face-to-face interview is now a luxury rather than a requirement. In fact, if your business still insists on a face-to-face interview, this is putting you at a disadvantage in talent acquisition. This is because, for many employers, location is no longer a deciding factor. Talent is not confined to singular locations, and as such, trying to hire in one significantly decreases your talent pool, impacting your business's competitive edge.
In 2022, successful hiring starts with the company brand and is decided by its culture. With so much competition vying to secure talent, it will be determined by which company offers the most attractive fit. Those that can leverage the selling points of their brand and culture will be the most successful in hiring.
Hiring for diversity and inclusion will also be at the top of the agenda for employers. Building diverse and inclusive teams are proven to impact an organizations' success positively. Diverse and inclusive teams offer different perspectives, increased creativity, higher innovation, faster problem-solving culture, and increased employee engagement, company culture, and retention.
NEW SKILLS AND COMPETENCES ARE NEEDED
As a result of all this change, employers and employees have to master new skills. Employers are now seeking employees with leadership, creativity, problem-solving, adaptability and, communication. In addition, as businesses become more digitalized, there is an increased need for tech-savvy employees.
Many employees are taking it upon themselves to learn these skills independently, however, with a shortage of talent available, it is essential for employers to offer their employees learning and development paths. This will pay dividends when it comes to internal mobility and creating more robust, flexible, and deployable teams.
CANDIDATE AND EMPLOYEE MOTIVATIONS ARE CHANGING
Understanding what is important to candidates and employees is critical in ensuring that employers meet their hiring needs. Again, we are seeing a change in what employees want from their employers. As it stands today, the most important motivating factor an employee is considering is their work-life balance. While this has been a topic for many years, the pandemic and working from home has really brought it to the forefront of every candidate's wish list. The other main factors that motivate candidates and employees are flexible work arrangements, a great culture and community, an inclusive workplace, security, and finally, compensation and benefits.
INCREASED DEMAND FOR SUPPORT IN HIRING
To help navigate these challenges; we are seeing a huge increase in demand for recruitment services across the board. Between quarter one of 2019 and quarter one of 2021, the demand for recruiters increased seven times. With the candidate-driven market set to become even more competitive, recruitment services will become a key enabler for many employers' hiring strategies. So, what do you need to know when recruiting in 2022? Workplaces are being reinvented, the talent market is becoming more competitive, the way we hire is evolving, new skills are needed, and candidates' expectations are changing.
While the employment market always has its challenges, many of the changes we are seeing are unlikely to be reversed. We are only now beginning to understand the full impact of the pandemic, but those employers who rise to the challenges of the new landscape will be the big winners.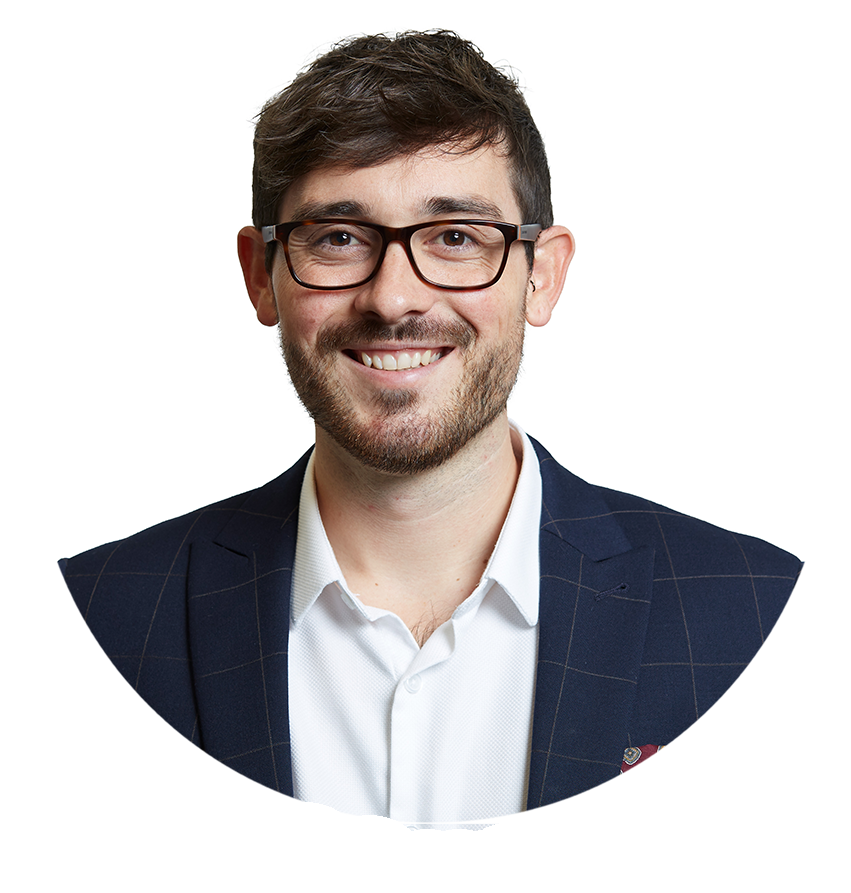 Simon Evans-Jones is the Director of IE's Nordic branch HQ in Helsinki, Finland.
Reach out to him at Simon@intelligentemployment.com