It's this highly personal approach. Along with our extensive sector knowledge plus our speedy and efficient delivery that has enabled us to successfully identify and recruit so many people into long-term positions.
Based on trust, integrity and long-term partnerships. Which is why we tailor our recruitment process to suit your business, your sector, your objectives and your timeframes. We offer you a personal and flexible service.
Working with worldwide clients
We continue to use them because they deliver
We have found them to be professional, provide quality candidates & demonstrate good follow through during the process. Most importantly, they quickly filled our positions that ranged from Head of Sales in Europe to sales representatives in UAE. We continue to use them because they deliver.  I would recommend them to other companies that have needs in Europe / UAE.
---
We have created a solid relationship of trust
Today, after more than 2 years of constant collaboration, we can strongly affirm we have created a solid relationship of trust which will last along the years, regardless the employer or the sector I'll work in. When it comes to working with external partners I'm always concerned about key factors like quality of collaboration, promptness of support,
flexibility
and reliability.
I have no more to be worried about those fundamental aspects as I consider them as an extension of mine, always able to find tailored solutions and ensuring the same high level of service in all European countries.
---
I find them to be likeable, professional & conscientious
I have dealt with Intelligent Employment as part of the recruitment team based in Germany with them supporting us when it comes down to recruitment, especially in Asia. I find them to be likeable, professional and conscientious always striving to come up with the best candidates for our vacancies. They have a good understanding of the business and knows what we are looking for. Besides that they are very trustable, giving swift feedback. I am happy to work with Intelligent Employment at any time.
---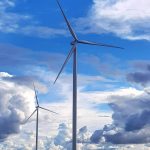 They take care of their business partners in a friendly, flexible and binding way.
From the initial contact until the finalization, IE was a reliable partner that supported with answers to all questions and helped to bring different interests to a joint solution.



---
The thing I liked most about your service is your quick actions and responses.
I would like to like to thank for your support and kindness during the hiring process. You took your time to understand my experience and skills.
---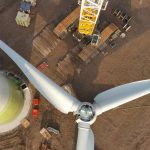 We recommend their services to any company within the renewable sector
As a fast-growing company in the renewable energy sector, recruitment of international top talents are a key task for us. In this important work, we have developed a successful partnership with Intelligent Employment who is playing a key part in our recruitment strategy. We have chosen to work with Intelligent Employment based on their outstanding customer focus, their true dedication to their tasks and for their flexibility. We recommend their services to any company within the renewable sector who is keen to find the best candidates for their vacant positions.
---
We can highly recommend the services from IE
Thank you again for this great support, if we do have new vacancies we will get in touch with you, relying on this outstanding performance.
---